ALL YOU WANT TO KNOW ABOUT OMAN

Oman is embodiment of fantasies about the mysterious, beautiful Arabia from One Thousand and One Nights.
Oman with its breath-taking landscapes and mysterious monuments of history definitely represents a part of this realm.
QUICK FACTS


Some of the important facts about Oman
Sultanate of Oman
HM Sultan Qaboos bin Said
Muscat
Salalah, Nizwa, Sur, Sohar, Duqm
Total Population is 4.7 million
Omani Riyals (OMR)
GMT + 4 hour
220-240 Volts
+968
.om
metric
OMAN


Oman is a naturally beautiful and geographically diverse country that has stunning beaches, rugged mountains, hot deserts and fertile green regions all wrapped up in a friendly package that has for many decades welcomed visitors from far and wide. Omanis are proud of their country and welcoming to visitors, making it a top destination for tourists from all around the world.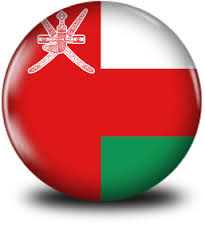 COUNTRY FACTS

HOW TO GET THERE
Getting to Oman is easier than you might think. Muscat International Airport is accessible by short flights from neighboring Abu Dhabi and Dubai, and nearby Qatar, as well as from a number of popular Asian cities. There are many direct flights from major European cities to suit almost any traveler.
A second international airport can be found in Salalah in the south of the country. This airport receives air services from Muscat as well as regular direct flights from Doha, Dubai which increase during the Khareef (Monsoon) season and from some European destinations during the winter
In Musandam in the far north of Oman, Khasab Airport is serviced by daily flights from Muscat International Airport operated by Oman Air.
New regional airports are being built at Sohar, Ras al Hadd and the increasingly important port of Duqm.
BEST TIME TO VISIT
Generally the period between September and May is the recommended time to visit Oman. The winter months (October/November to February/March) are pleasantly temperate by contrast; with an almost Mediterranean climate and daytime temperatures rarely climbing much above 30°C, this is the best time to visit Oman. Evenings and nights at this time of year can be pleasantly breezy and even occasionally slightly chilly especially up on the cool heights of Plateaus and other elevated spots in the mountains.
During the summer months (May to September) almost the entire country is scorching hot; from May to July the thermometer can often nudge up into the 40°C. Visiting during this period is best avoided, with the exception of Salalah, where temperatures remain bearable thanks to the annual khareef which descends from June to August or early September. It's a memorable time to visit the area, even if accommodation gets booked solid and prices go higher.
HOTELS & RESORTS
Oman is home to a vast array of hotel and resorts of varying styles, budget and levels of comfort. There are international hotel brands operating in Muscat, in Salalah in the south and some emerging regional locations like the mountains around Jebel Akhdar, Duqm at the East Coast and Musandam in the north.
Tourism development continues at a relatively conservative pace, ensuring the Sultanate retains its charming sense of place and authenticity.
Whether you're looking for high luxury, a Bedouin-style desert camp, a traditional guesthouse or a boutique wilderness resort, Oman has something to suit.
VISA
Do not forget to obtain your visas to travel to Oman! You should apply your Visa either in advance or receive it upon arrival at the airport or at the borders, depending on the origin of your passport. The list of countries whose nationals can acquire visa upon arrival can be found on the website of Royal Oman Police. If your country is not on this list, this means that you need to apply for your visa before you come to Oman. Contact the embassy of Oman in your country or the nearest country that has an embassy to learn about the visa requirements. Tourist Visas are issued with the validity of either for 10 days or for one month.
HOW TO DRESS
Oman is one of the more tolerant Muslim countries in the region, but it is still conservative. Women are NOT expected to cover their hair, but it is socially not acceptable to show cleavage or thighs in public. Public display of affection should also be avoided. At public beaches it is not appropriate for a woman to wear a two piece swim suit or for a man to wear a speedo, instead women should go for a one piece swim suit and a men should go for a board shorts. At private beaches attached to hotels, it is acceptable to wear bikinis for women, but usually not thongs.
WORKING HOURS & WEEKEND
The Banks are normally opened daily during the morning 08:00 – 14:00 and closed Friday and Saturday, so plan ahead if you need to have hard currency. Major shops and supermarkets are usually open from 09:00 – 13:00 & 16:00 – 23:00 during weekdays (Sunday – Thursday). And only in the evening during the weekend (Friday and Saturday)
In Oman the weekend is Friday and Saturday. The first working day of the week is Sunday.
MONEY EXCHANGE & CREDIT CARDS
There are several Money exchangers in main cities and they keep similar hours to banks, but often open from around 16:30 to 20:00 as well. They usually offer slightly more competitive rates than the banks, and most charge only a nominal per cash transaction.
Visa, Master Card, American Express… All major credit cards are accepted in main hotels, stores, and most shops but in traditional souks, cash is the most preferred means for transaction.
TIPPING
A tip of 10 percent is considered the norm at hotels and restaurants and service providers. It is not normal to tip custodians of museums, forts and such like.


To help you, we've posted answers to some of our most frequently asked questions below. If your particular question isn't there, don't hesitate to contact us directly at info@alfawaztours.com
FREQUENTLY ASKED QUESTIONS